Thrive Course
We believe that your relationship with Jesus is meant to grow and thrive. Join our discipleship class and learn vital teachings to encourage spiritual growth and strength.
RELATIONSHIP
Discover foundational disciplines that will strengthen and grow your personal relationship with Jesus. You will receive practical teaching to encourage you in prayer, study of God's Word, and relationship with Jesus.
DOCTRINE
We value the power of sound doctrine. Search out the core teachings of the New Testament church through accurate and systematic teaching of Apostolic doctrine.
CHRISTIAN LIVING
Explore God's intended way of life for believers. We will discover together what God's Word says about Christian lifestyle. We will also help you find your place of ministry and fulfillment in Christ's Kingdom.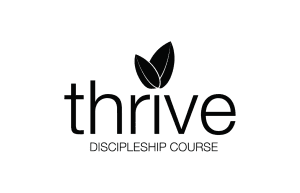 THRIVE courses are held on Tuesday evenings in a casual yet intentional atmosphere. Teachers are approachable and available for personal interaction and encouragement. You will be provided light refreshments during class time. A personal study guide will be supplied to each student that attends.